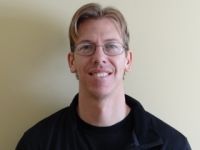 I went to Stark State College of Technology for my degree in Massage Therapy and graduated in early December 2011 and recieved my Ohio State Board Lisence in January. My education included Swedish Massage, Neuromuscular Therapy, Myofascial Release, and Anatomy and Physiology.
I also Graduated from Walsh University with a Bachelors in Biology and Minor in Chemistry. I went on to Physical Therapy Graduate school for two years with indepth study in Anatomy and Physiology, and the evaluation and treatment of numerous orthopaedic, neurological, pulmonary, and cardiovascular conditions. I also participated in and Orthopaedic clinical involving treatment of conditions of the musculoskeletal system including frozen shoulder, rotator cuff injuries, and chronic conditions including arthritis, rheumatoid arthritis, fibromyalgia, and neck/low back pain
My education has given me great knowledge on the different systems of the body, especially the musculoskeletal system, so if you are seeking treatment or have any questions regarding your condition; I am confident that I can help treat your condition or answer your questions, or direct you to a healthcare provider that can help.